New dimension of outsourcing
Loading and unloading of goods
As part of the service, we organize the unloading and loading of the goods. Received goods are delivered to appropriate locations in the warehouse
Packing/Repacking/foiling
Our employees take care of the preparation of goods for transport or dispatch. Transport is prepared according to the customer's instructions. We also make sure that the preparation of the shipment is consistent with the type of transport planned for it.
Quality control
One of the tasks we perform for our clients is Quality Control. It comprises both random checking of the correctness of completed orders as well as the quality of manufactured goods.
Manual work
We are often contracted to carry out precise manual work such as making components or sub-assemblies of equipment or vehicles.
Labelling
When handling the shipment or preparing the goods for transport, we ensure their proper labelling. All activities in this area are performed in accordance with the recommendations and warehouse systems of the customer.
Assembly
We are experienced in handling various types of assembly work. Our employees are trained precisely to operate the assembly lines located on the client's premises.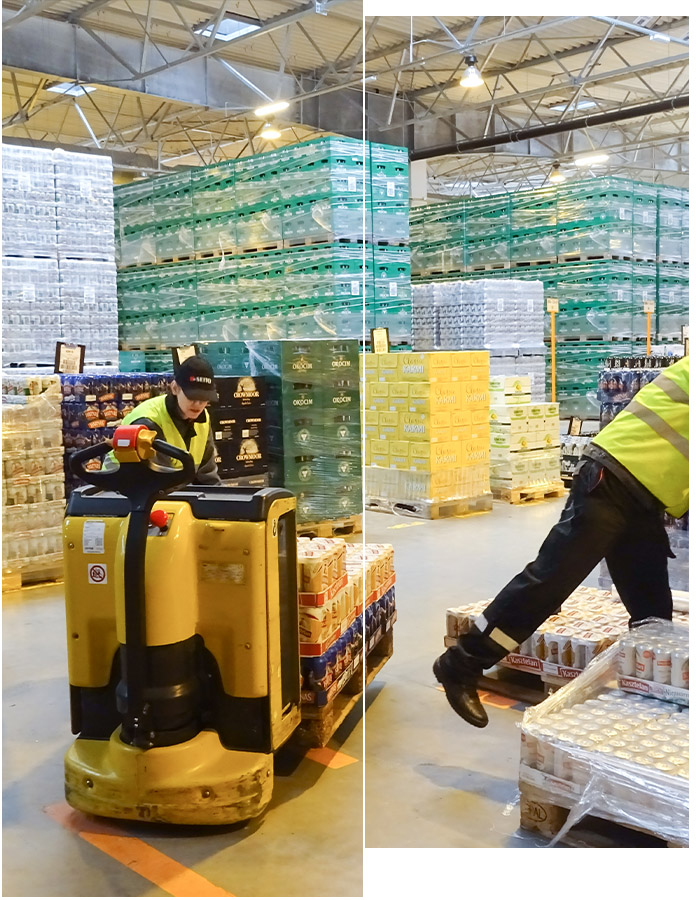 Picking
We prepare not only large loads, but also smaller consignments for transport. Picking in this case is related to deliveries to individual customers and smaller businesses.
Operation of machines and production lines
When we take on services involving the operation of specialized equipment, we very often take over our customer's employees. In this way, we very quickly gain a team of experienced people who can work on the production line without the need for downtime for training.
Clean-up work
Working in warehousing and production areas, we are aware of the impact that tidiness has on the quality of provided services. Therefore, in addition to our basic tasks, we also take care of tidiness and waste management.
Service work
We recommend that our customers make use of our machinery park. We have a wide range of material handling vehicles and specialized machinery and our service points are located throughout the country.
Measuring
When providing services for our clients, we strive to act in a comprehensive manner. Therefore, we are able to assist in the organization of work in the area of laboratories controlling the quality of manufactured products.
Transfer of semi-finished and finished products
As part of the internal transport service, we handle the transfer of goods between production lines and warehouses. Our team of operators skilfully coordinates the supply of raw materials and the receipt of finished products from the production lines.
Warehousing
Our experience allows us to adopt a systematic approach to warehouse management. We manage warehouses of various sizes and with varying degrees of automation of the implemented processes.
White-collar workers
We are supervised by a team of highly qualified specialists. We work in interdisciplinary teams and ensure that we constantly develop and share our knowledge.